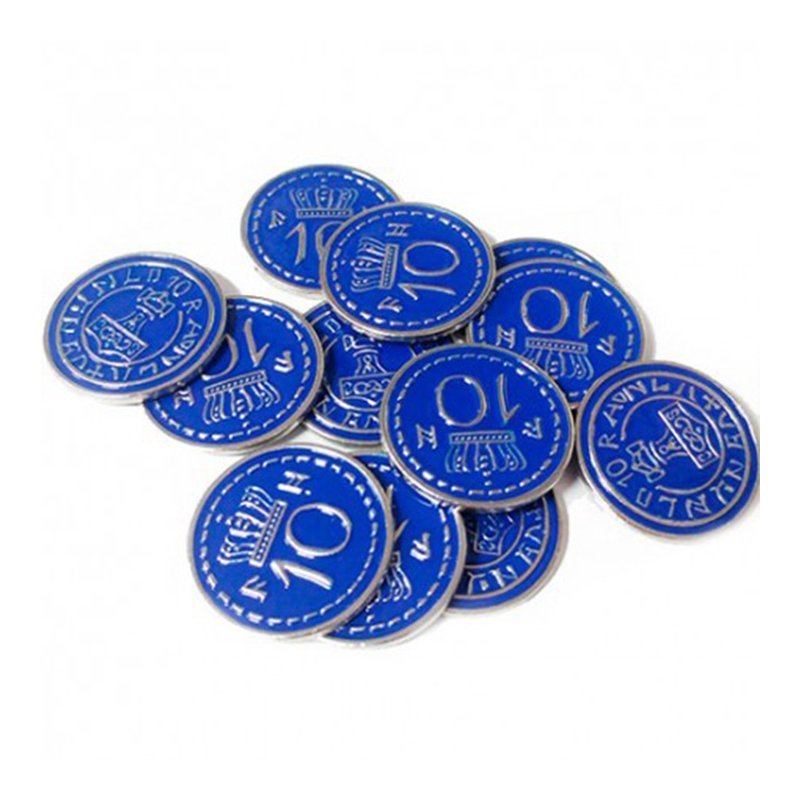  
Metallic coins promo blue 10$ x15 - Scythe
Delivered within 3-5 days
This Scythe bundle set includes 15 metal coins exclusive design for Scythe.
They are to replace the cardboard coins that come in the retail version. 
Content:
15x Coins value 10$


Secure payment by Credit Card or PayPal.

Free shipping over 80€ (Europe), 100€ (United States - North America) and 150€ (rest of the world).

Returns accepted within 15 days of receipt.
Scythe is an engine-building game set in an alternate-history 1920s period. It is a time of farming and war, broken hearts and rusted gears, innovation and valor. In Scythe, each player represents a character from one of five factions of Eastern Europe who are attempting to earn their fortune and claim their faction's stake in the land around the mysterious Factory. Players conquer territory, enlist new recruits, reap resources, gain villagers, build structures, and activate monstrous mechs.