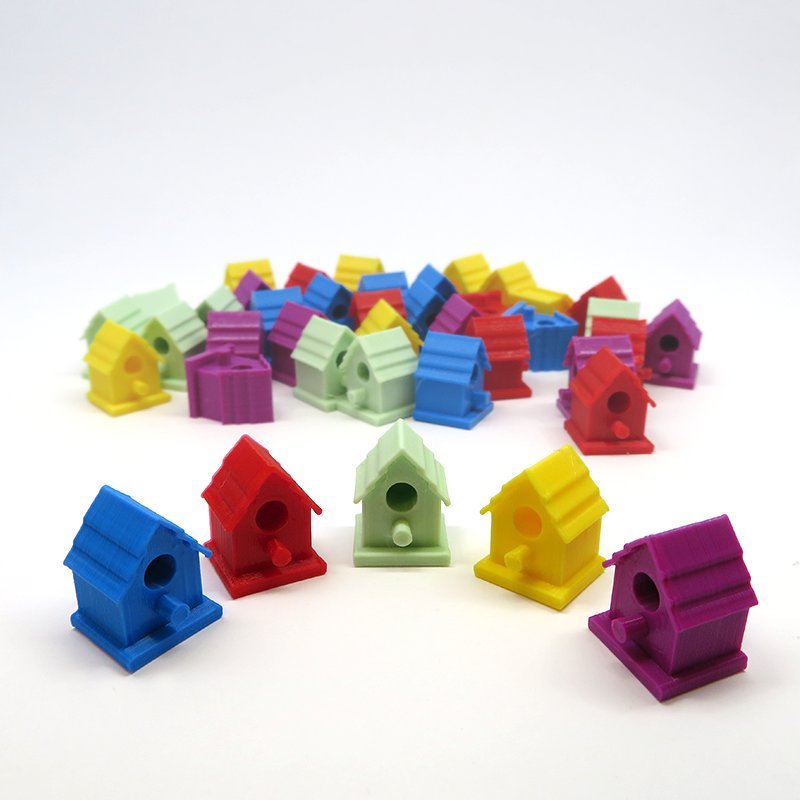  
Birdhouse tokens for Wingspan - 40 pieces
---
Contents (40 pieces):
8 Yellow birdhouses
8 Blue birdhouses
8 Red birdhouses
8 Magenta birdhouses
8 Light green birdhouses
---
This product is now being stocked by Meeple Source, located in the United States. If you live in the US or Canada you may consider ordering from them.
This is an unofficial premium accessory developed by BGExpansions.  All product names are trademarks of their respective owners, which are not associated or related to BGExpansions in any way.
Secure payment by Credit Card or PayPal.

Free shipping over 80€ (European Union), 100€ (United States - North America) and 150€ (rest of the world).

Returns accepted within 15 days of receipt.
Wingspan is a competitive, medium-weight, card-driven, engine-building board game from Stonemaier Games.
You are bird enthusiasts—researchers, bird watchers, ornithologists, and collectors—seeking to discover and attract the best birds to your network of wildlife preserves. Each bird extends a chain of powerful combinations in one of your habitats (actions). These habitats focus on several key aspects of growth:
Gain food tokens via custom dice in a birdfeeder dice tower
Lay eggs using egg miniatures in a variety of colors
Draw from hundreds of unique bird cards and play them
The winner is the player with the most points after 4 rounds.
If you enjoy Terraforming Mars and Gizmos, we think this game will take flight at your table.
You might also like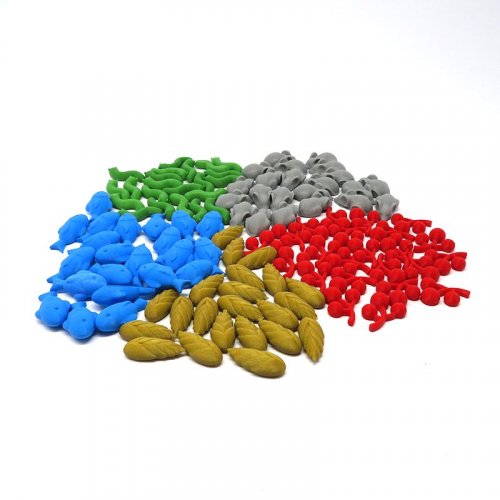 Customers who bought this product also bought: