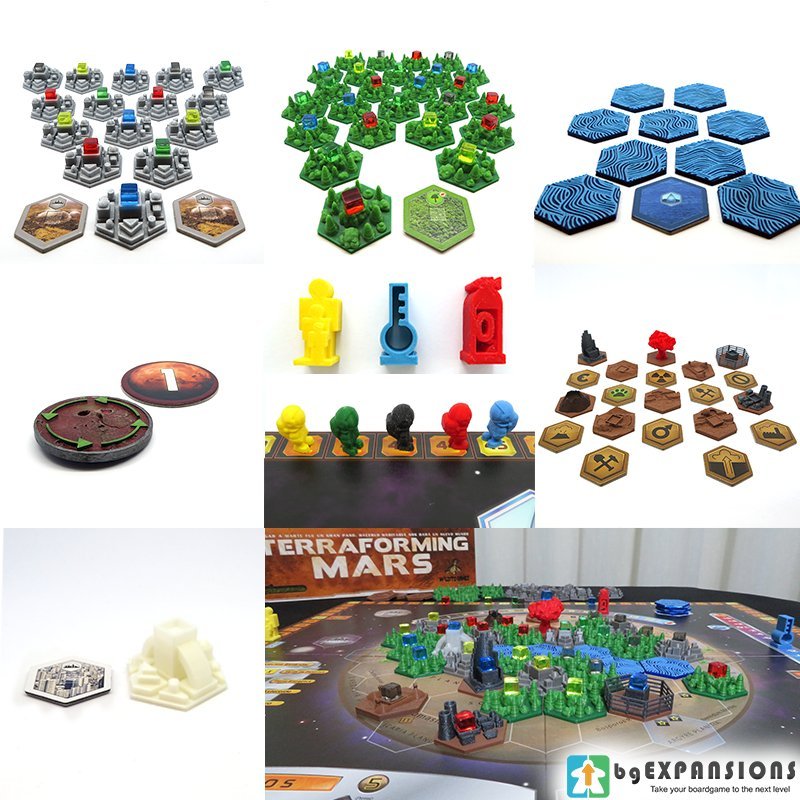  
Upgrade Kit for Terraforming Mars - 69 Pieces
---
Upgrade kit for Terraforming Mars, containing a great set of deluxe components to colonize the red planet!
Tiles are the same size as the original ones and everything fits inside the game box with the rest of the components.
Contents (69 pieces):
 · Tiles (60):
15 City tiles
25 Forest tiles
10 Brown special tiles
9 Ocean tiles 1 Capital city tile
· Track Tokens (8):
1 Oxygen token
1 Temperature token
1 Turn token
5 Astronaut Player Tokens (yellow, blue, black, green and red)
· Other (1):
1 Draft Coin
---
This product is now being stocked by Meeple Source, located in the United States. If you live in the US or Canada you may consider ordering from them.
This is an unofficial premium accessory developed by BGExpansions.  All product names are trademarks of their respective owners, which are not associated or related to BGExpansions in any way.
Secure payment by Credit Card or PayPal.

Free shipping over 80€ (European Union), 100€ (United States - North America) and 175€ (rest of the world).

Returns accepted within 15 days of receipt.
Terraforming Mars is a board game for 1 to 5 players designed by Jacob Fryxelius.
In Terraforming Mars players take the role of corporations working together to terraform the planet by raising the temperature and creating oxygen, water, and plant and animal life. Players compete to earn the most victory points, which are measured by their contribution to terraforming, as well as building human infrastructure.
Data sheet
Designer

MatterHackers (Astronaut Token)

License

CC Attribution - No Derivatives (Astronaut Token)

License link

https://www.thingiverse.com/MatterHackers/about
You might also like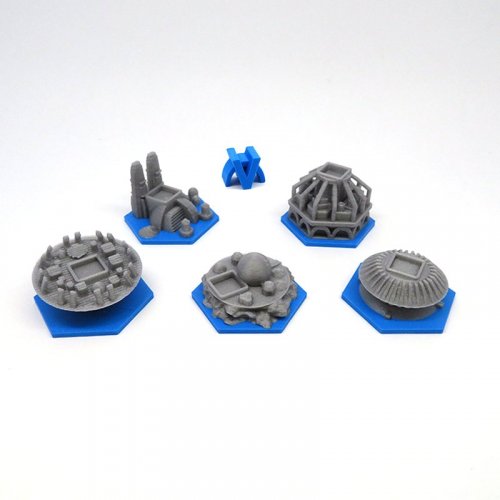 Customers who bought this product also bought: